Elsa the Snow Queen is Princess Anna's older sister, Dez's Cousin and the deuteragonist of the Academy-Award WINNING movie, Frozen.
Her character is different from the other versions of the Snow Queen, because Disney's stuck to the original fairy tale, where she's actually neutral and not evil.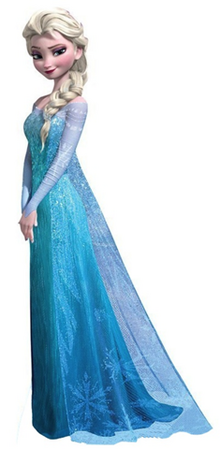 Elsa is voiced by Idina Menzel.
Ad blocker interference detected!
Wikia is a free-to-use site that makes money from advertising. We have a modified experience for viewers using ad blockers

Wikia is not accessible if you've made further modifications. Remove the custom ad blocker rule(s) and the page will load as expected.